I like my stock exhaust but sometimes I want it louder.
The problem with a loud exhaust is it's loud all the time.
So I added some US made 5 year warranty Stainless Steel
Badlanz exhaust cutouts.
I had done this before on my SRT.
It's pretty easy to do for a muffler shop or anyone with some skills and
access to a hoist.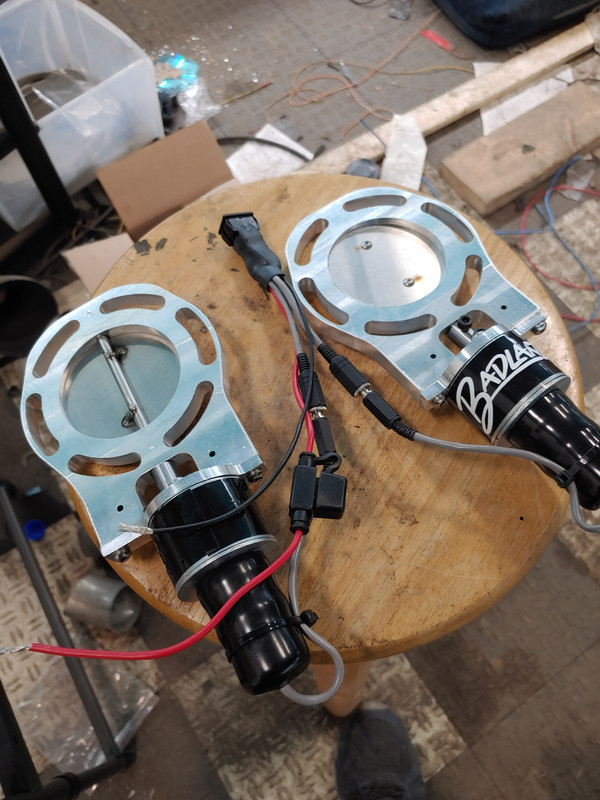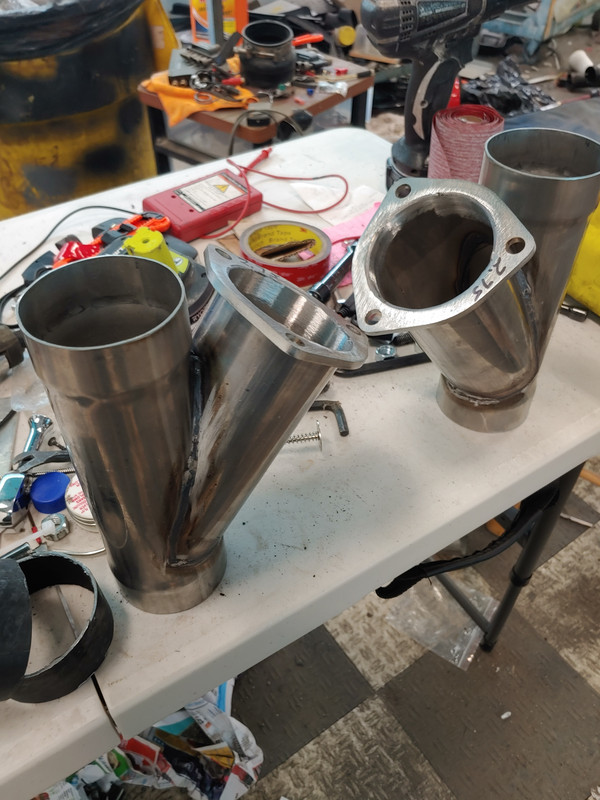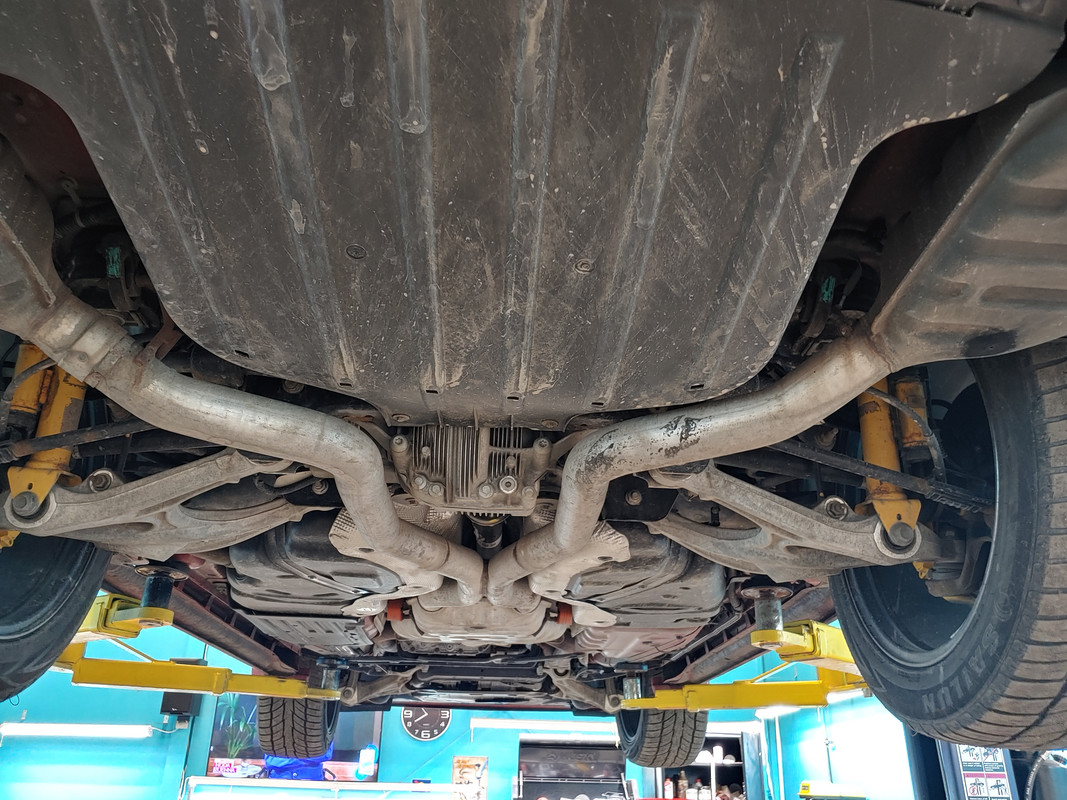 Cut out 5 3/4" each side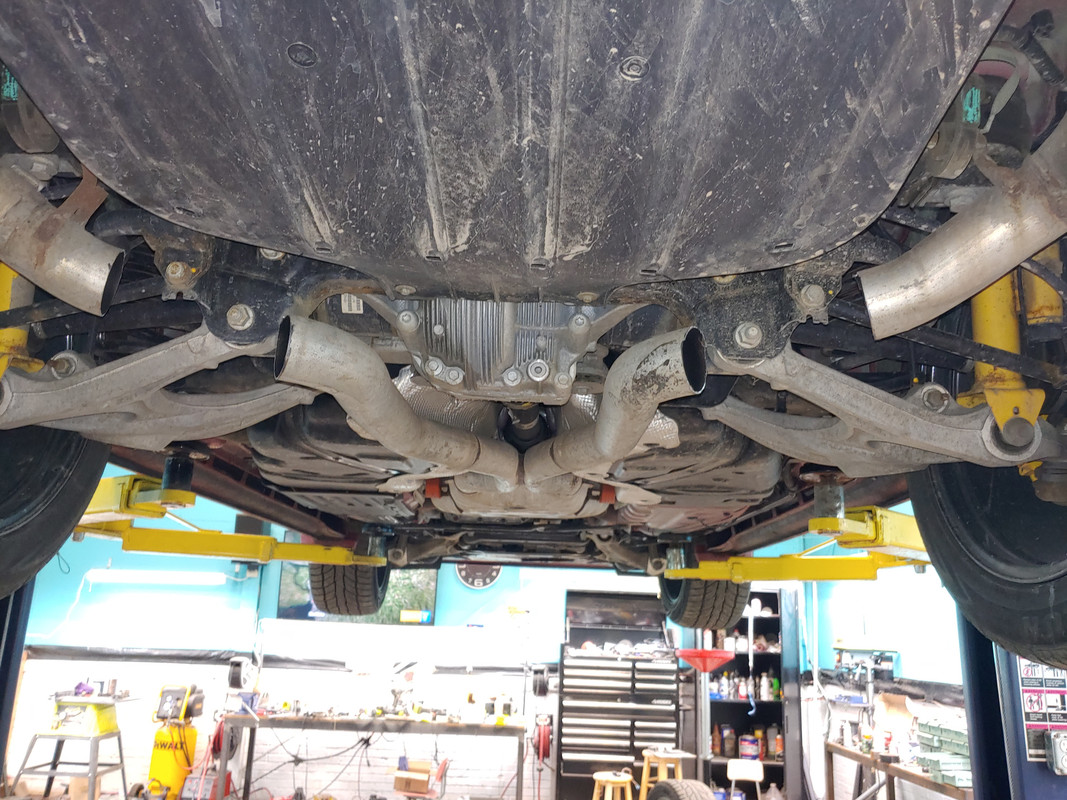 Cut slots for better clamping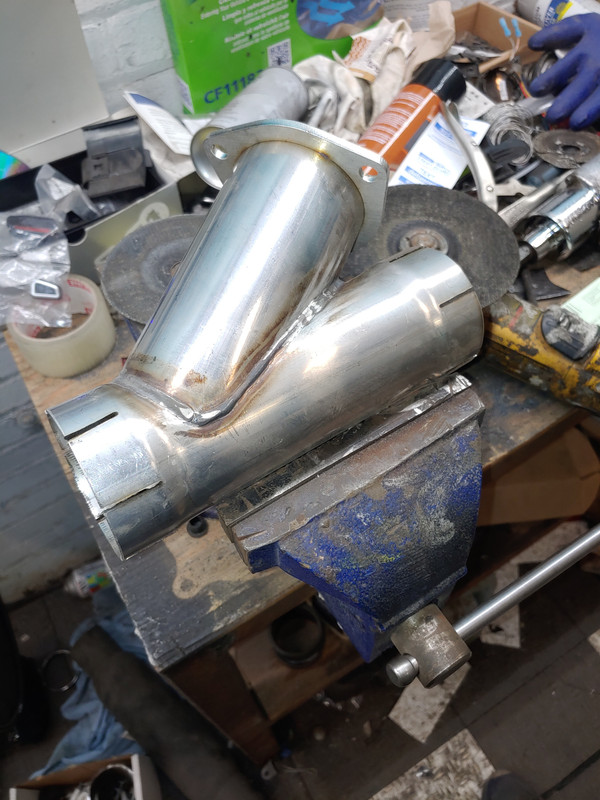 Made up some tail pipes with the 2 pieces I cut out and some cut offs I had from previous exhausts.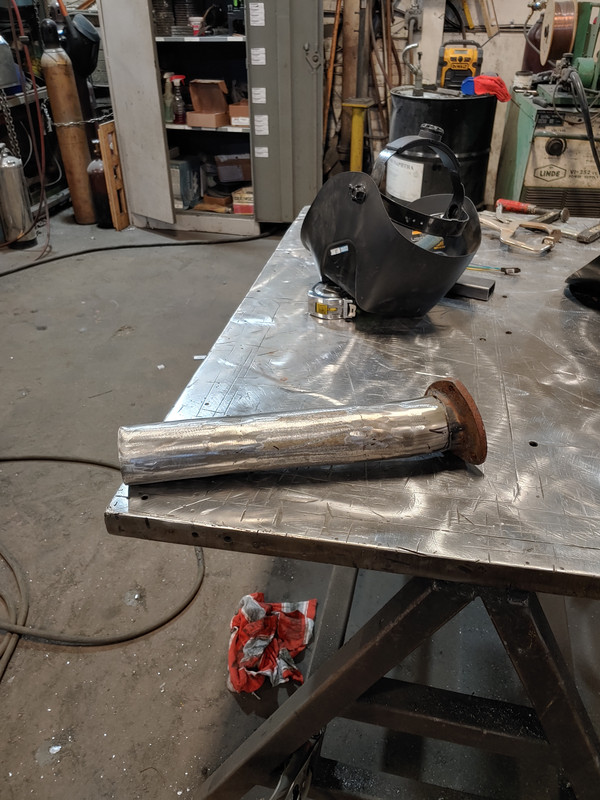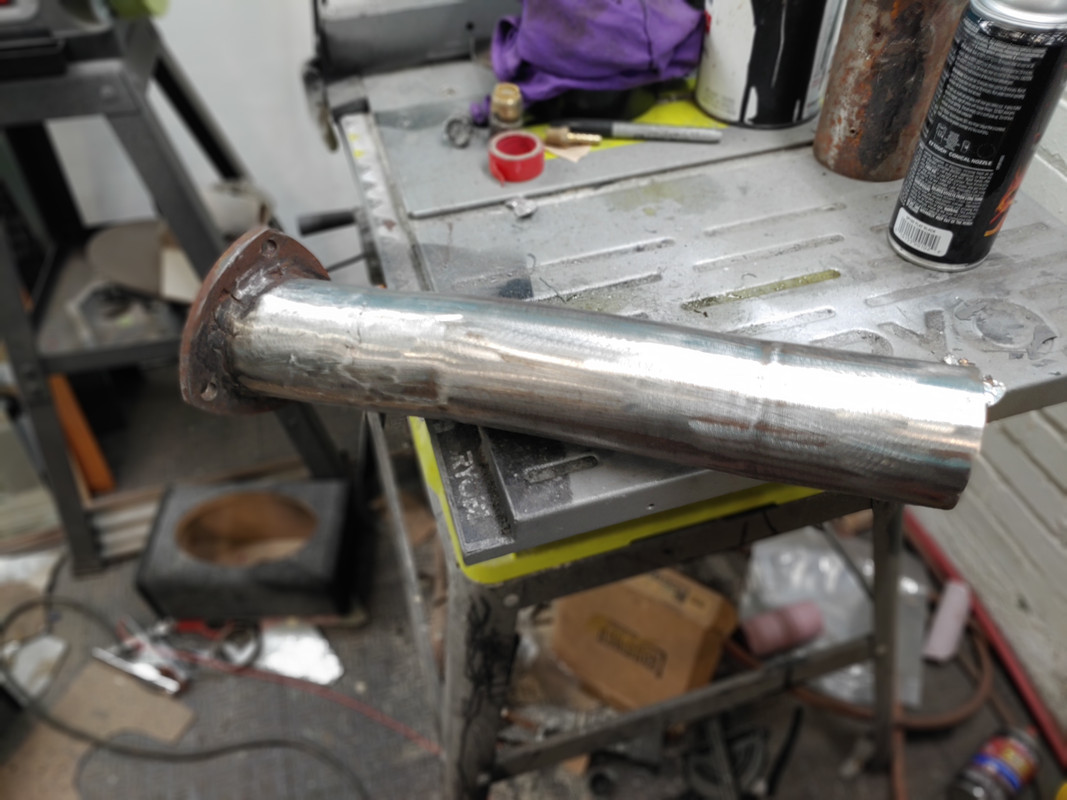 Tied up the plastic pan to make room for the cutouts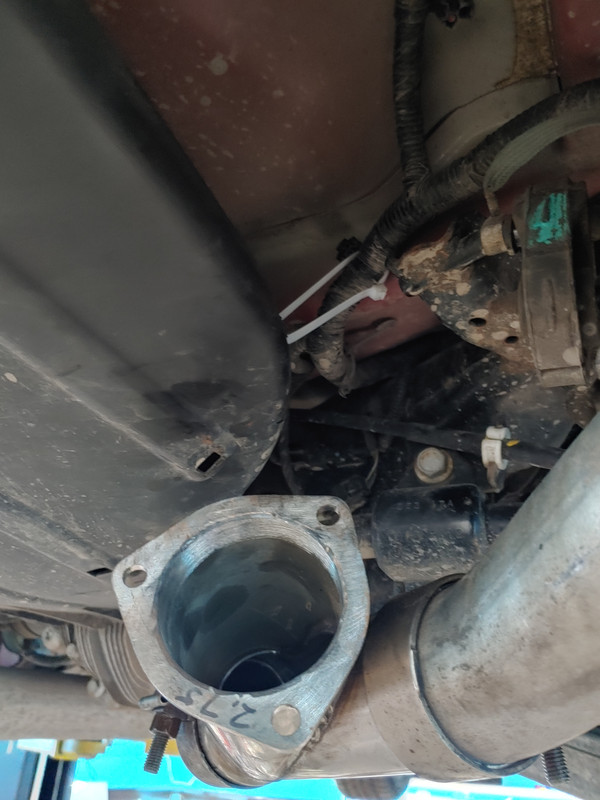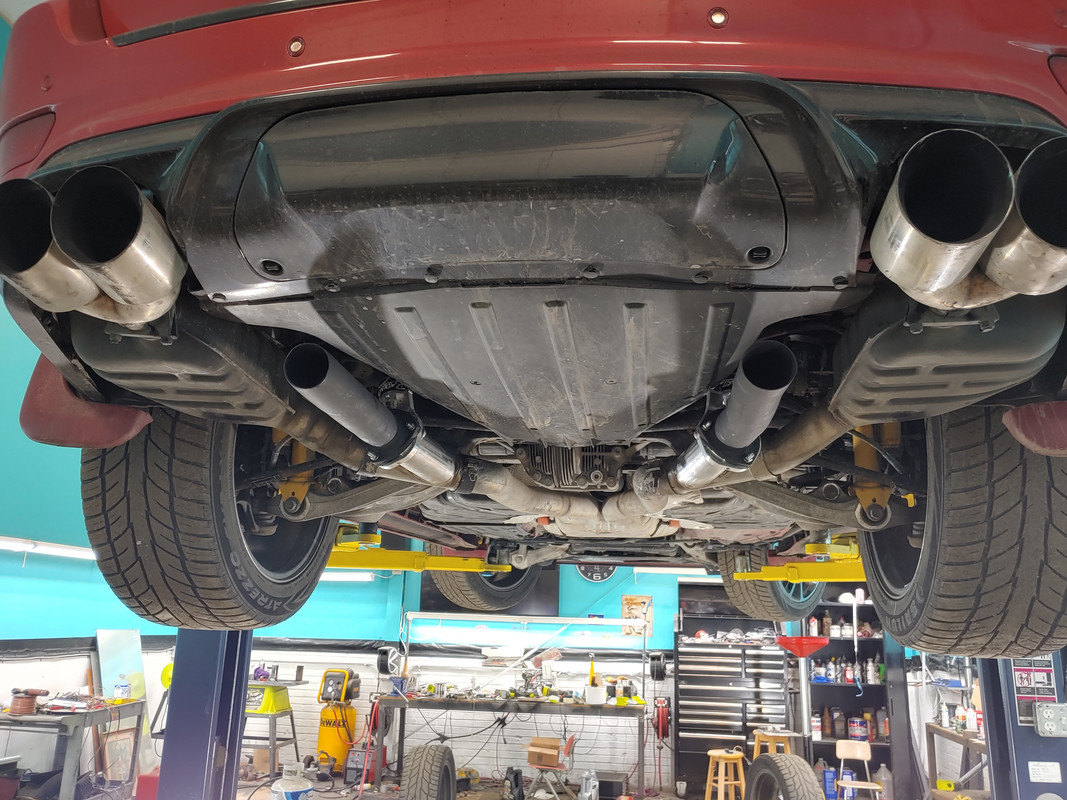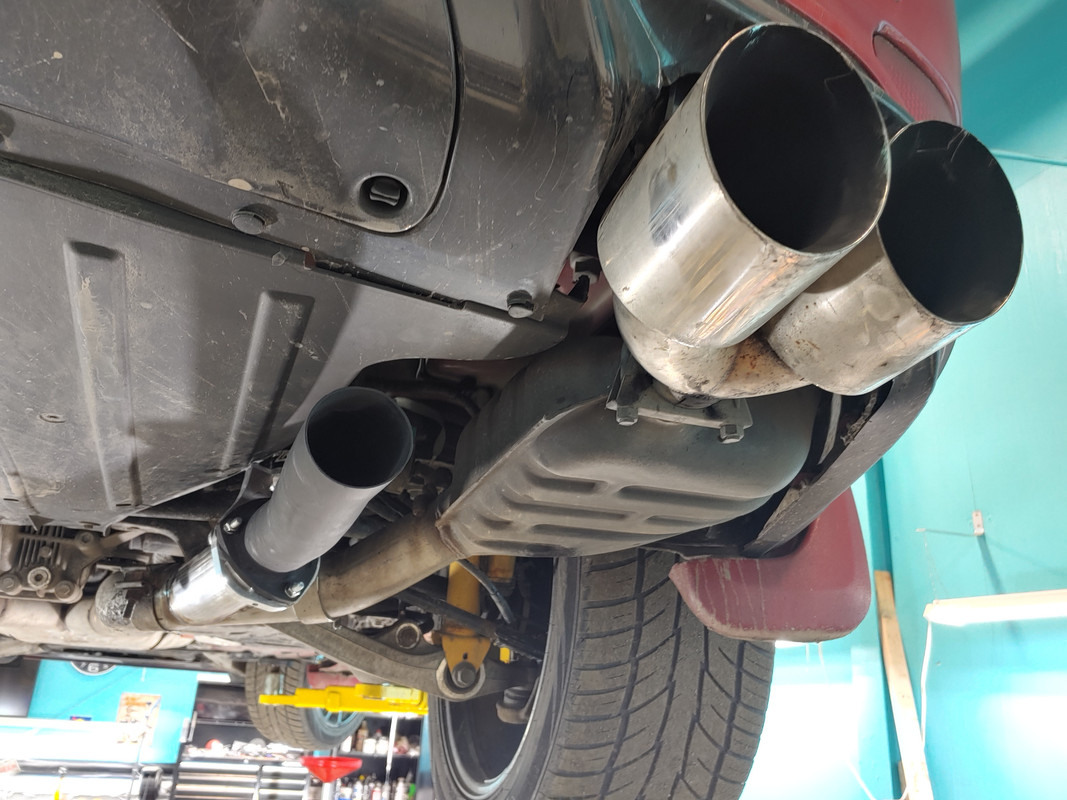 Wired it off the + terminal under the hood then down the rabbit hole to the 1"
oem hole through the firewall.
Got him to make me a 22' and a 24' cable so I could run them in through the firewall hole.
They're just 2 wires each that reverse polarity so they can easily be extended.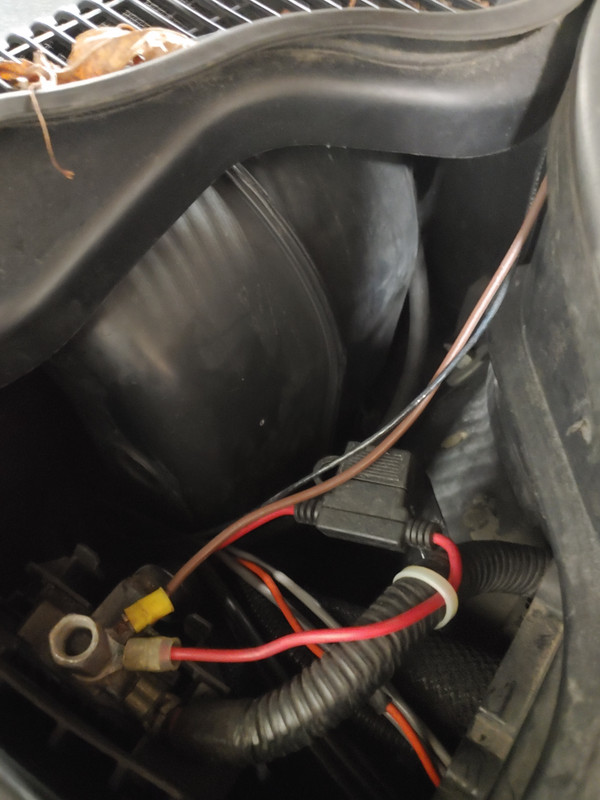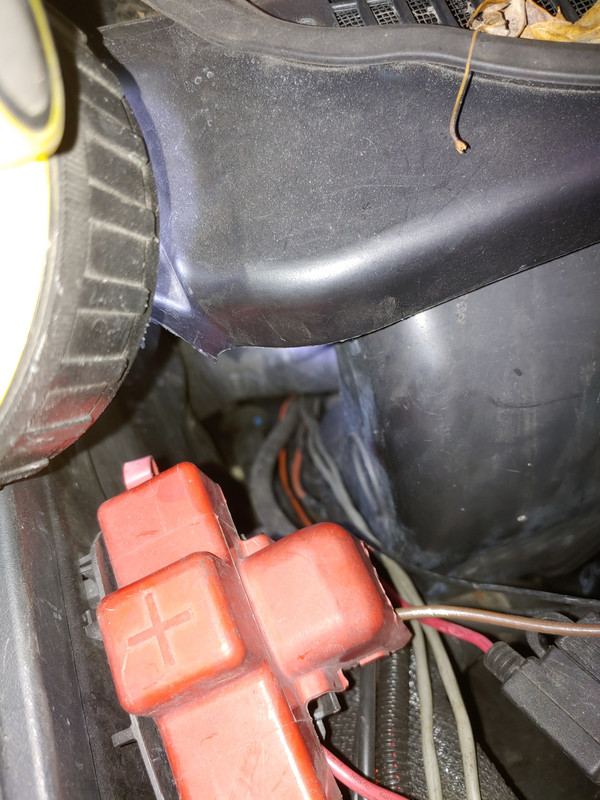 Used some Dielectric Grease to keep dirt and moisture out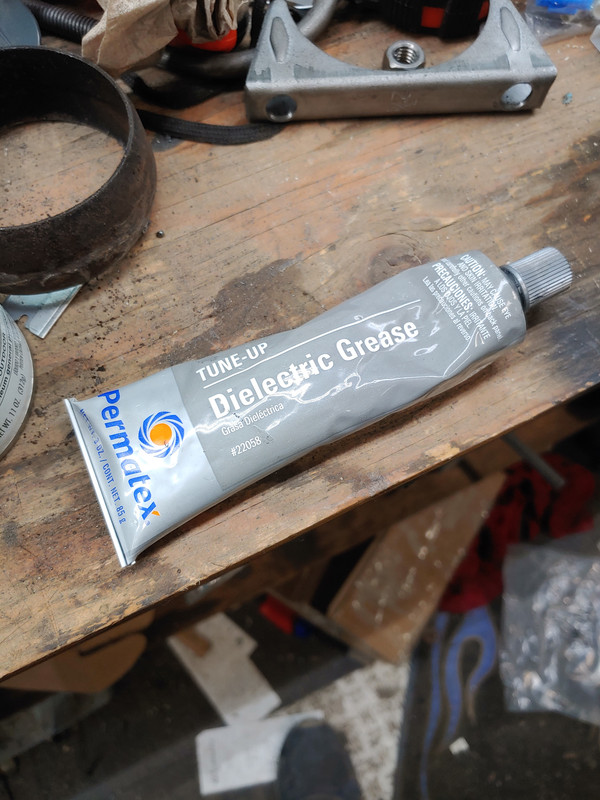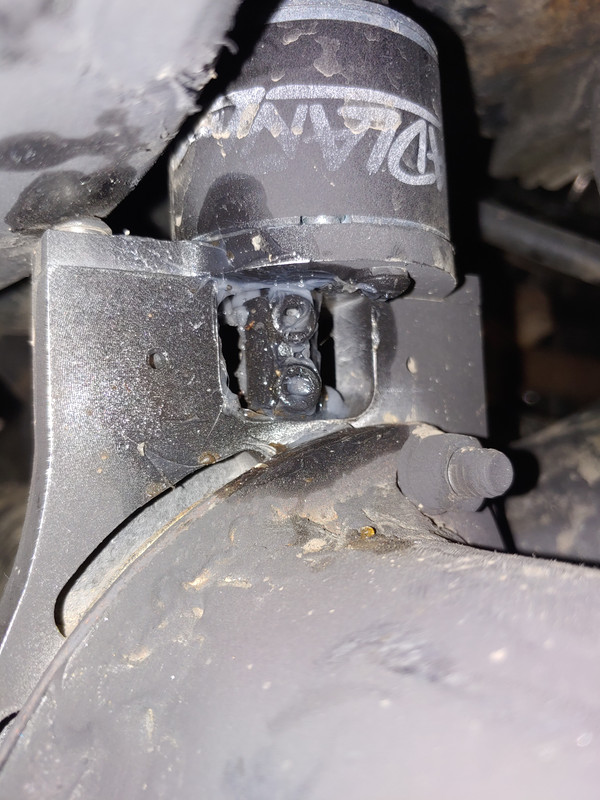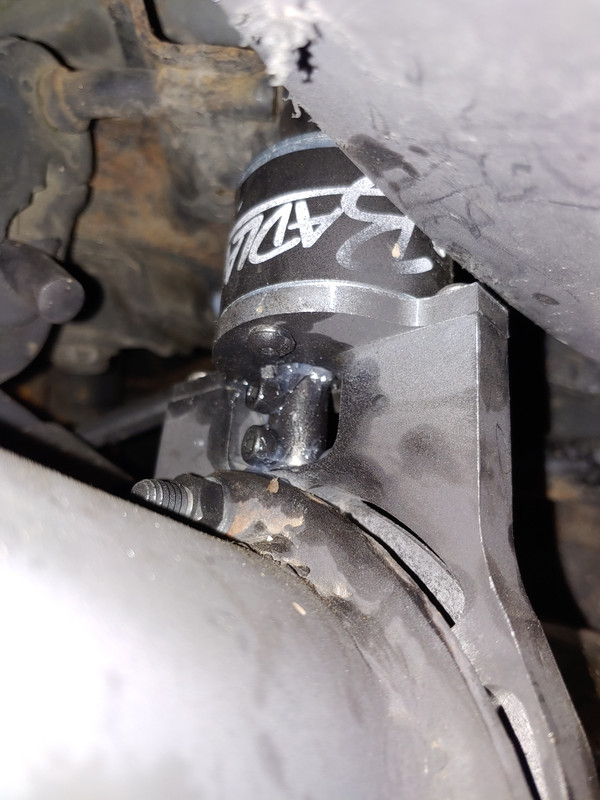 The beauty of this system is the cutouts are only 335.00 plus the cost of the tailpipes
I made mine because I could but any muffler shop can make them and install the cutouts.
I think it's better than buying AFE, Solo, GT Haus etc because it's cheap and you can set how loud you want it by opening it just a little or to your satisfaction.
Have your cake and eat it too.
The switch will go here on the console like in my SRT next to my amp controls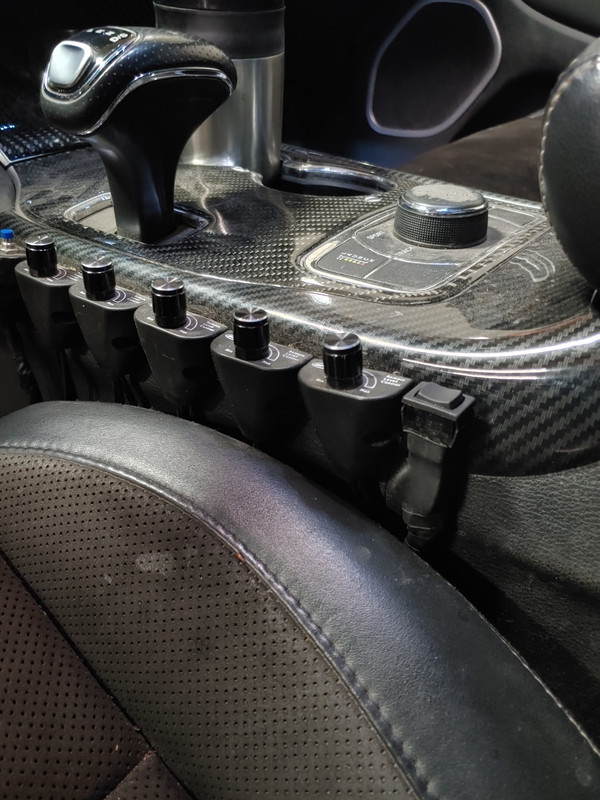 I'm just about done so Ill post a sound vid soon by tomorrow.