On October 2nd I was in the left exit lane when a guy in the right lane decided to get back on the highway.
He clipped me in a PIT manouver and spun me into the guardrail..
Almost all the airbags went off.
It was a soft crash and I wasn't hurt.
100% his fault.
Appraiser said 35k salvage value plus hidden damage plus take 6 months to fix.
The Insurance Co has cut me a check for 82,969.98 which is what I paid for it 3 1/2 years and 48k miles ago.
Now it had 58k miles on it at time of crash.
I paid 74,500.00 plus tax for it as a dealer demo with 10k miles and insurance gave me 76,754.00 plus 6715.98
I could go out and get another comparable Trackhawk but I also have my 426 600 hp SRT.
They only offered me 25k for it so now with this turn of events I'll keep it for a while as my second car.
The BMW is supposed to cost 10-15$ to charge for 280 miles .
We will see.
My BMW M60 610 hp 811
ft/lb torque EV is built and will be her in 2-3 weeks so it's like getting retail trade in value
for the Trackhawk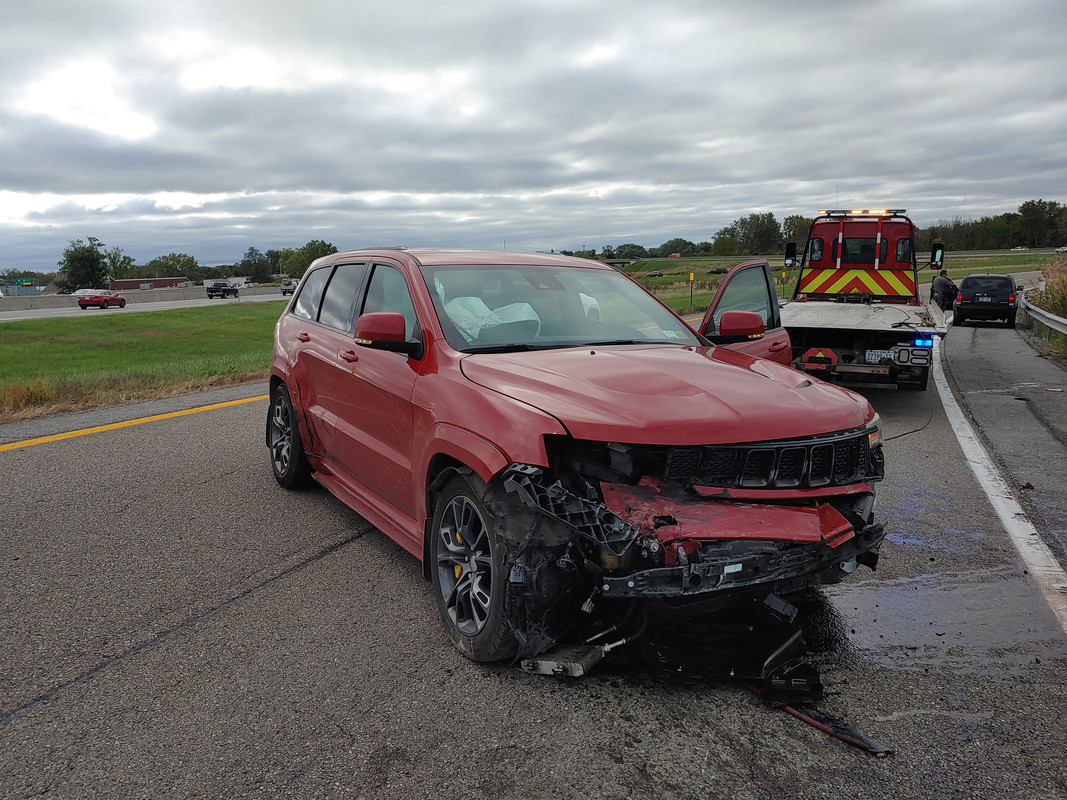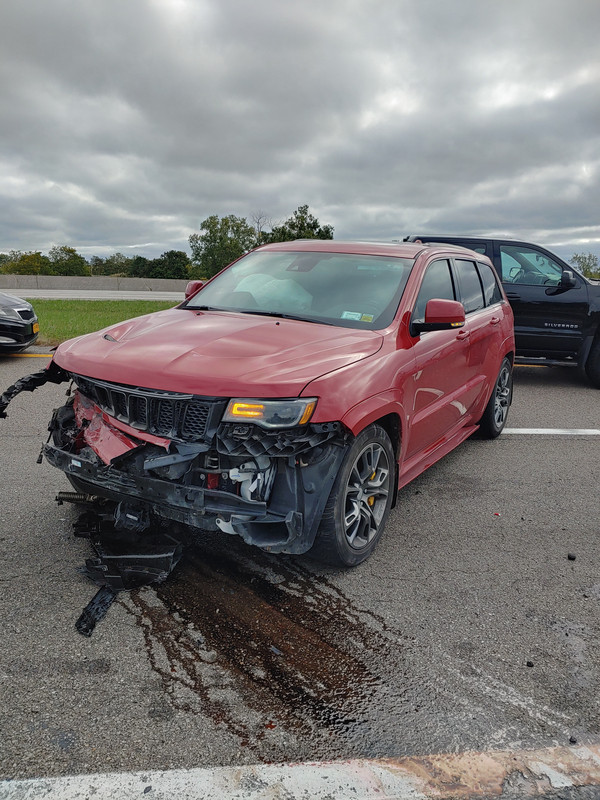 Black tire marks in front of passenger rear wheel where he hit me.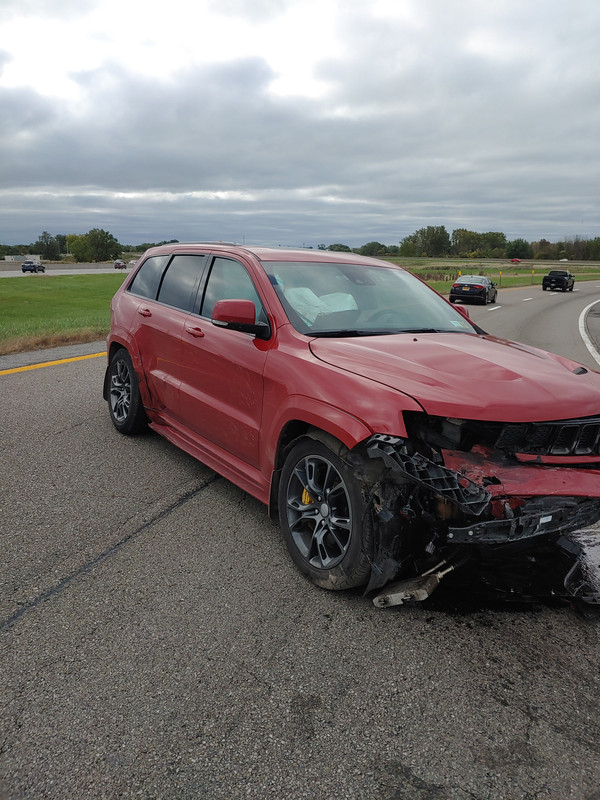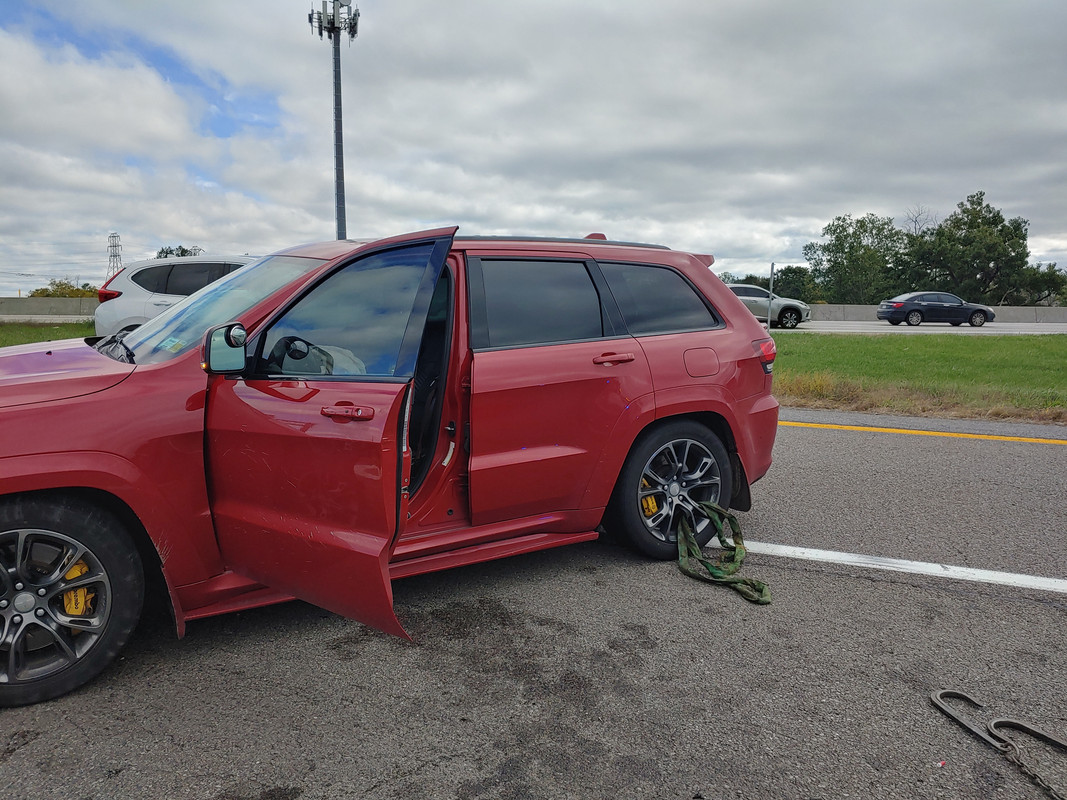 So I transfered my new amps and stuff I had just put in to the SRT.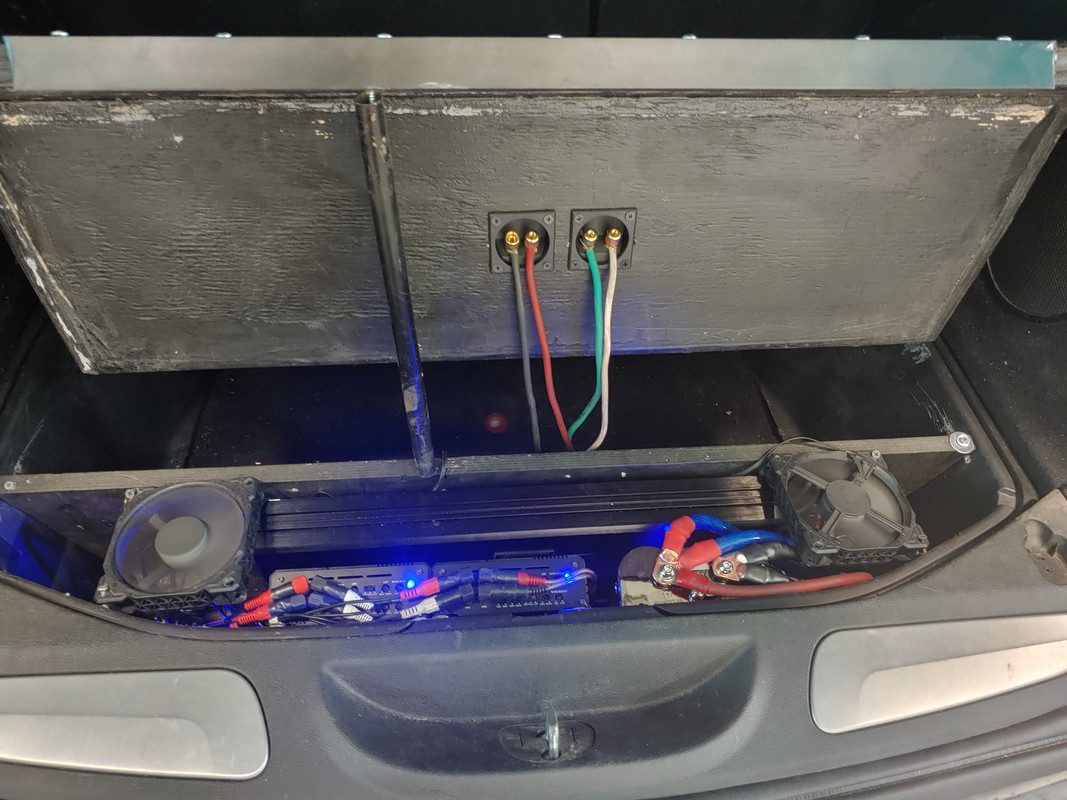 Procharger forged 426 gets 13.5 mpg avg my driving vs 11-11.6 in the Trackhawk after Modern Muscle added 100 hp.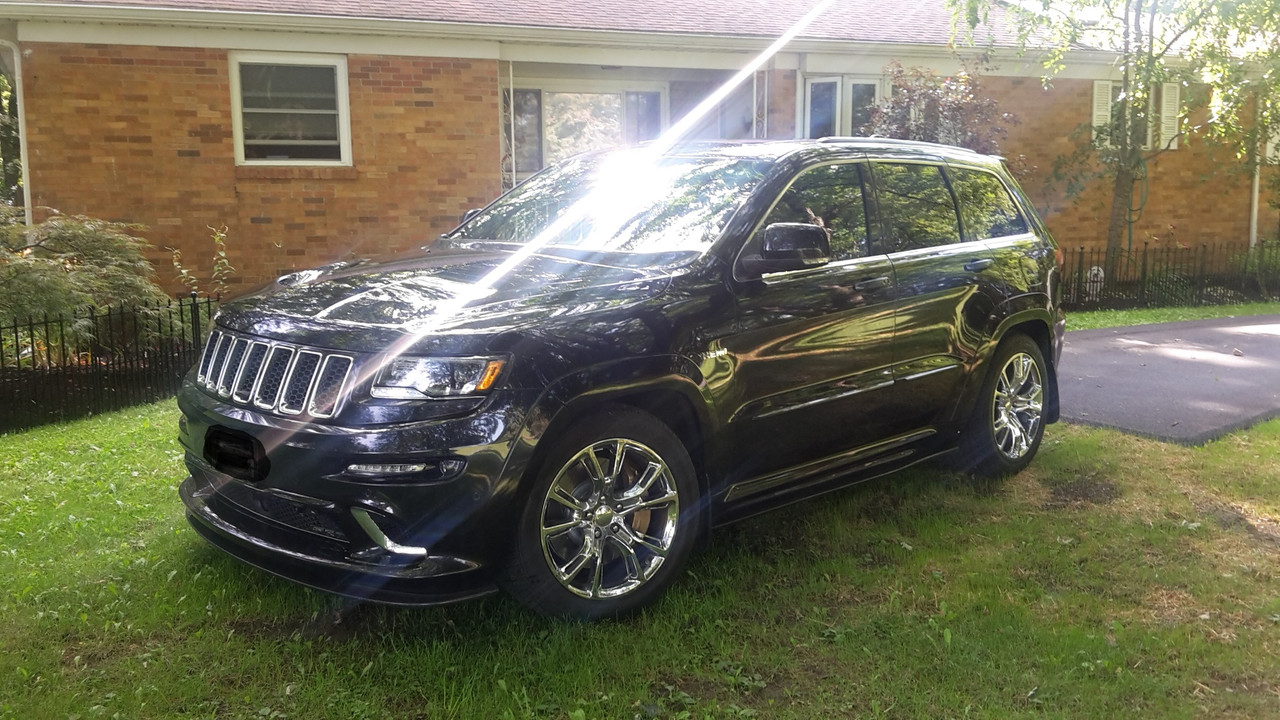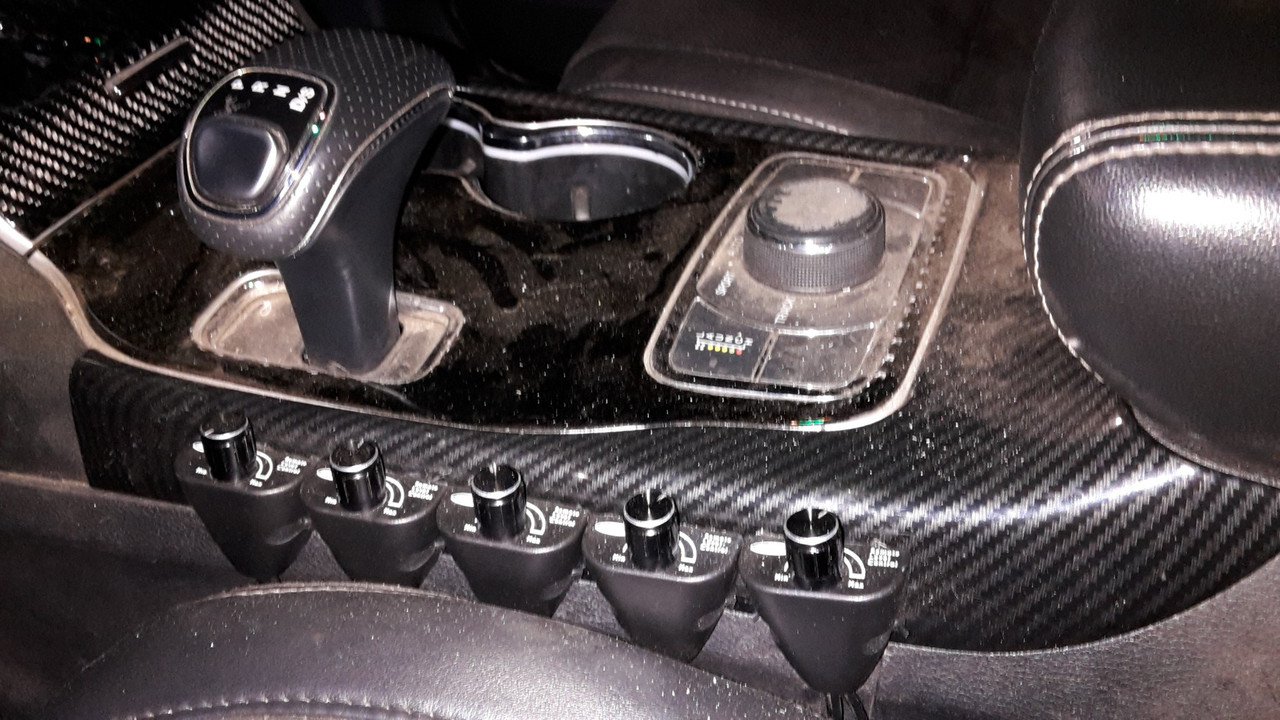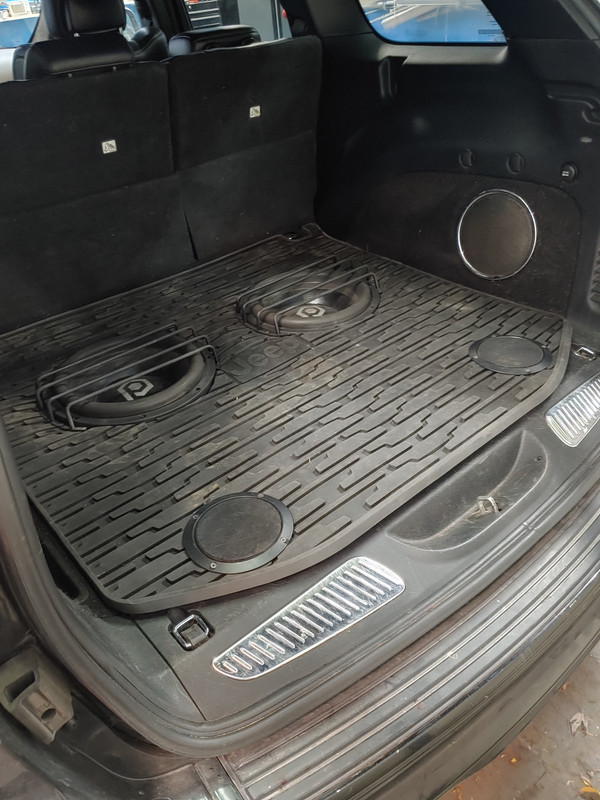 Plastic cap on Positive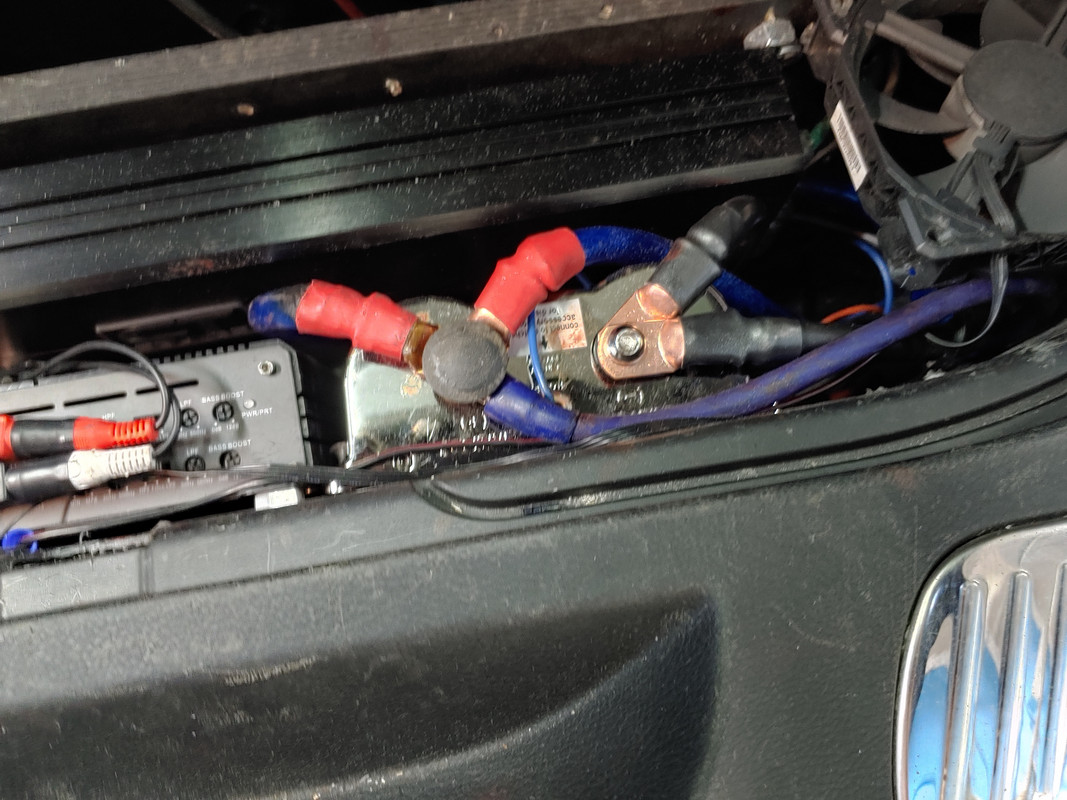 The BMW M60 will be this color
with these wheels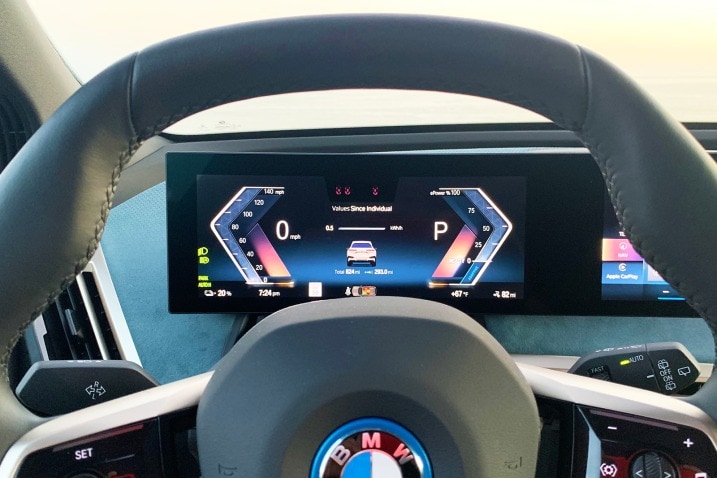 The one I test drove in August was a 2022 517 hp M50.
BMW has been making this EV since 2021.
0-60 in 4.5 dec
The M60 is a new 2923 model
0-60 in 3.5 sec