Ok all done.
Hooked the speakers up for 1/2 ohm since there are 2 speakers
The other option was to hook it up for 2 ohms but that's only 1600 watts rms vs 3200 at 1 ohm.
Not sure what the rms rating is for 1/2 ohm but it's
Awesome!!!
The gain is hardly half way.
Really thumps good.
This took me 10-12 hrs to redo.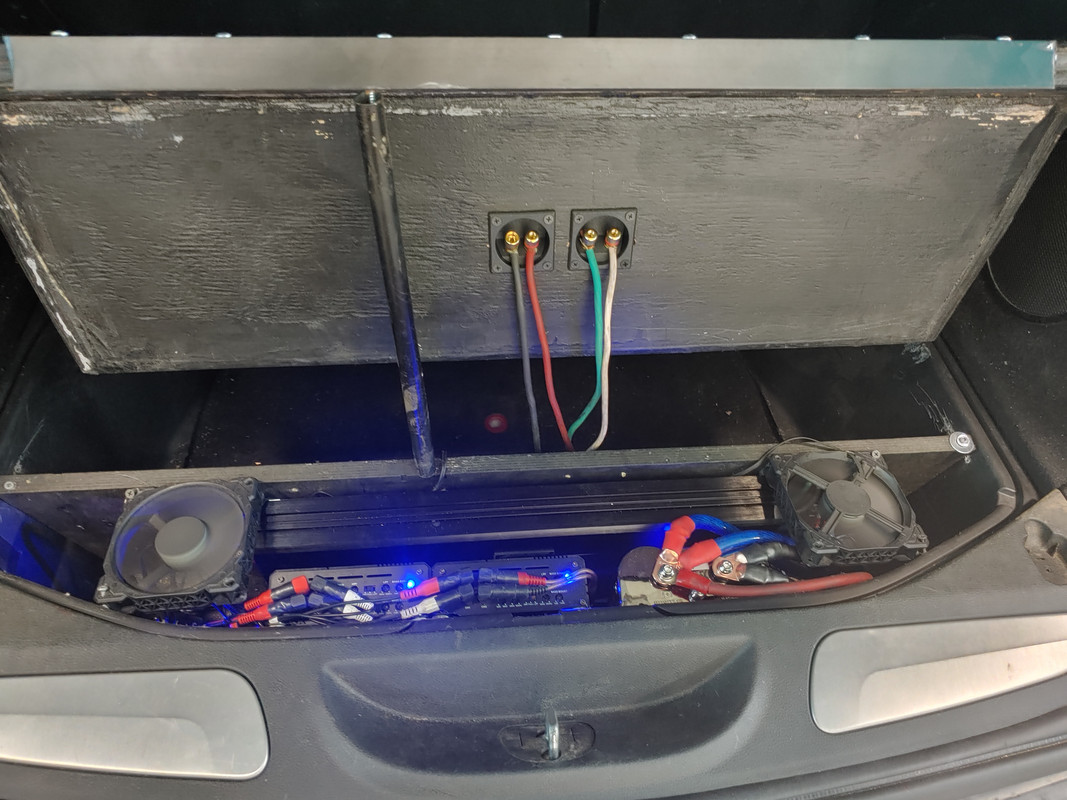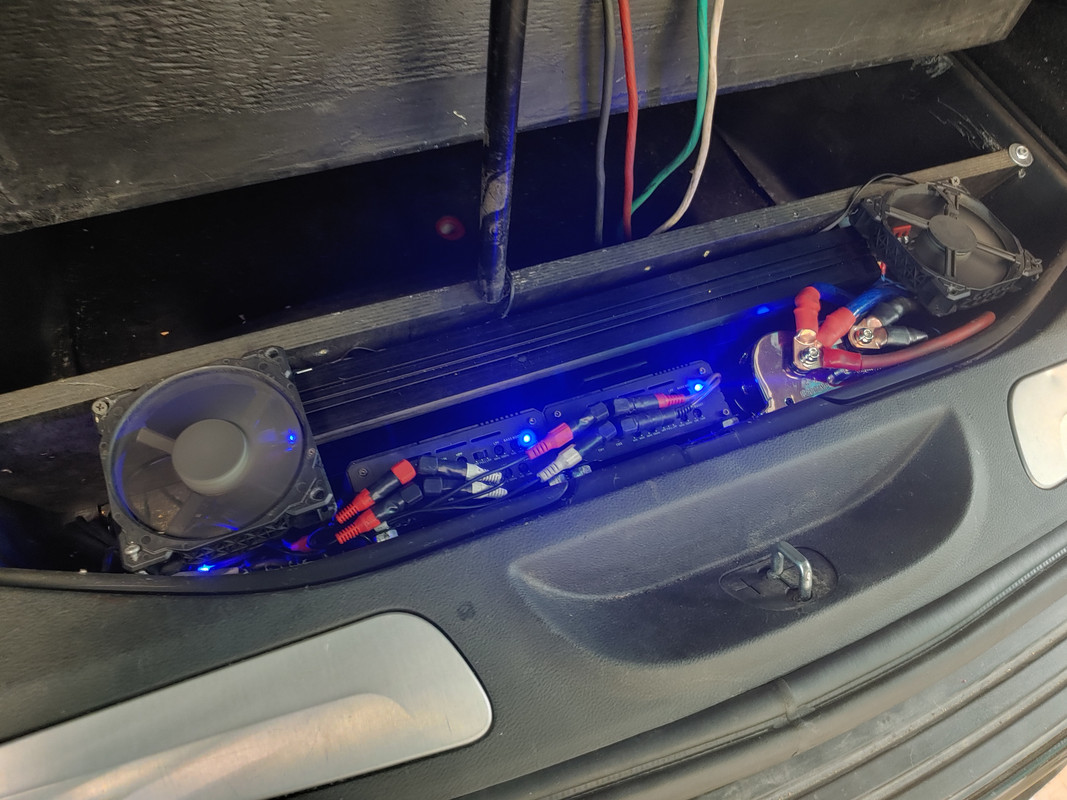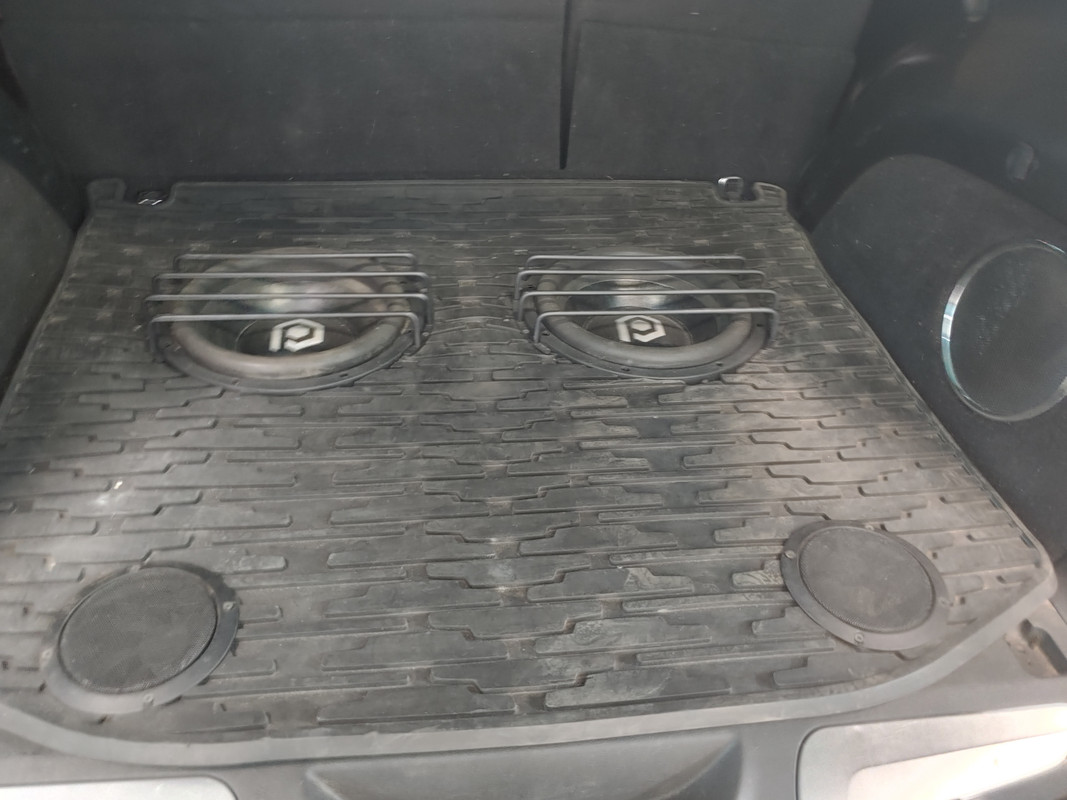 300 amp breaker.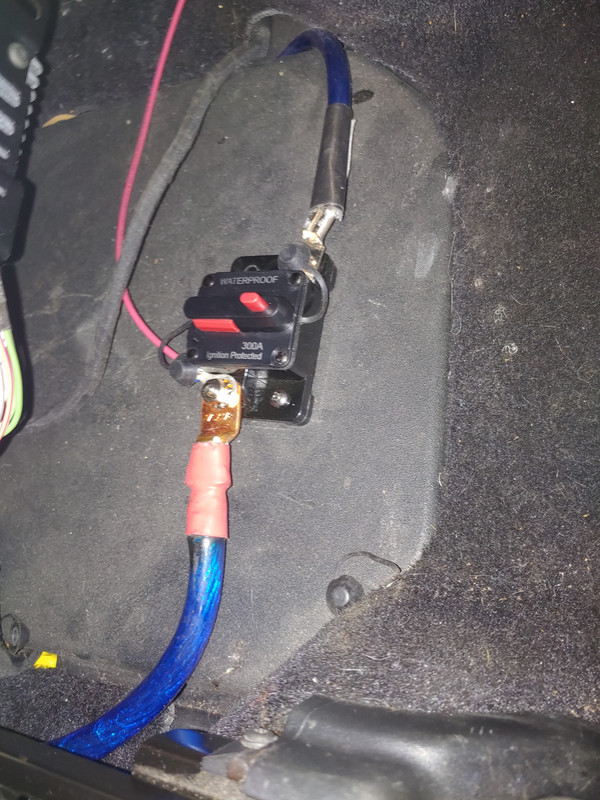 Left the short 4 gauge from the battery and that's fine according to the chart.
It's a pain to get to the positive.
300 amps says 4 gauge good for 1-4 ft.
I have 10 ft of the 1/0.
I get no dimming at all no matter how loud or thumping